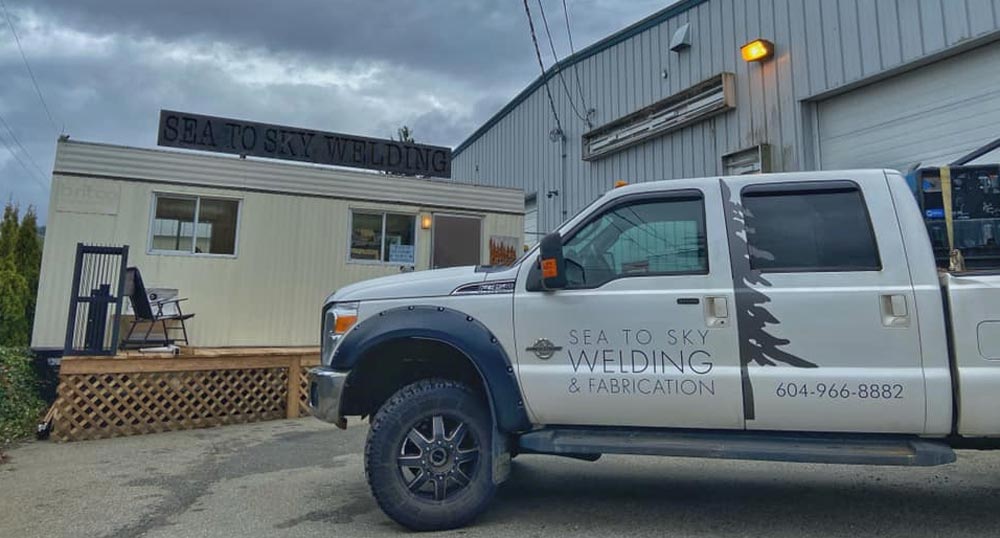 In May 2016 Bob was evacuated from the Fort McMurray Wildfires bringing with him his welding rig. Once home he realized he'd had enough of living away and opened his truck for business in Squamish. That fall and winter he procured a space in a corner of a tent. At this point Bob added one employee to begin a team that later would turn into Sea To Sky Welding. In the Spring of 2017, the staff began to grow and by July Bob opened his first shop in Whistlers Function Junction area. Within two years Sea To Sky Welding outgrew the Whistler shop and a second (much larger) shop and head office have now been opened in Squamish.
We are a proudly CWB (Canadian Welding Bureau) certified steel shop. Specializing in steel, aluminum and stainless steel. With two shops and a modern fleet of welding machines and tools, Sea To Sky Welding is equipped to handle any sized job. Sea To Sky Welding is made up of a young and dynamic team of craftsmen and women. Providing quality service and products is our teams commitment to all of our client.
2 Fully Loaded Trucks
CNC machine in house
CWB certified
Red Seal staff
We believe in the time honoured tradition of the handshake.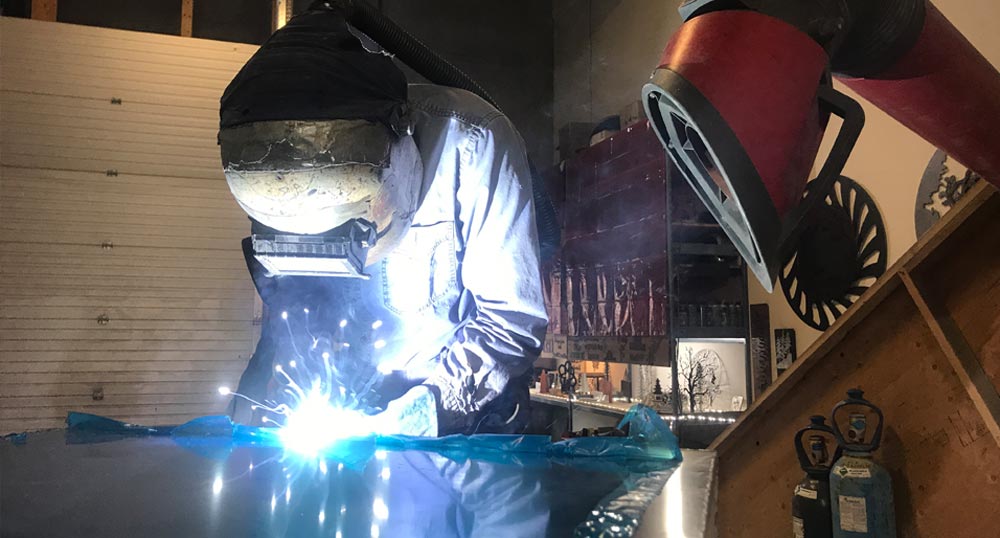 Community
Sea To Sky Welding works to curate a business that cares and gives back not only to our staff but also to our community. The team is our family and we work to grow with each person in their career. Without our awesome staff showing up each morning and caring and believing in their work we would not have the successes we have seen today.
We support the ITA apprenticeship program and are constantly looking for ways to maintain and upgrade our training and certification levels.  Having certified welders working for a certified company shows the commitment to getting the job done correctly and to code.
Apprentice Program

Our Apprenticeship helps people enter the trade of welding. When you complete the program, you'll receive a certification or "ticket" allowing you to practice the trade independently.
Apprenticeship programs combine paid on-the-job training with learning in a classroom or shop setting. In most programs, you'll spend about 85 per cent of the time on the job. Most programs take four years to complete.